with an extensive events experience and local knowledge
Our trusted reputation as knowledgeable planners deliver time and again remarkable events. A beautifully designed Celebration for a special day in your life is flawlessly planned and executed down to the last detail.
Sourcing and suggesting the best event location
Our team is restless and always seeks to discover new venues
Hands on Management with personalised guidance
For us it is a personal matter to guide you through your special day
Bespoke presentation with unique ideas and recommendations
A design team puts together colourful photos and enticing descriptions
Detailed analysis of agreed budget with no hidden costs
We work with open books and ensure the best deal possible
Assistance and booking of select accommodation
Our negotiating power guarantees best cost at exclusive properties
Themed décor, setup options and styling of venue
Thinking out of the box results in unique setups
Dinner menu designs, name placement and seating charts
We are there to support you down to the last detail
Chef Consultation for exquisite gourmet creations
Tantalising flavours from reputable Chefs for any type of cuisine
Food and wine pairing from select indigenous grapes
Crisp whites, bold reds sourced from local awarded producers
Administrative assistance for all types of ceremonies
We provide support and organise on your behalf all necessary documentation
Creative photography and videography services
According to your needs, we suggest gifted photographers to capture your special moments
Music, lighting, and entertainment event production
We scout and recruit professional AV production companies with an artistic flair
VIP transport, travel assistance and travel manifest services
Seamless transportation throughout your event with all types of vehicles
Location exploration program and teambuilding activities
We have the eye and the expertise to organise suitable activities
Hospitality services and ground support throughout the event
As the destination experts we answer all your queries and guide you to experience the very best
Pre and post event coordination with dedicated support team
We stand by your side from the beginning until the day of your departure
We listen to your needs and match the perfect location, taking care of any necessary paperwork for legal or religious ceremonies.  Greece and Cyprus offer an abundance of venues such as historical sites, landmark properties, quaint churches all coupled with a perfect backdrop for a celebration or for exchanging your vows.
Our team brings to life dreamy designs reflecting your style and personality throughout the event.  Our endless inspiration, either in mainland Greece, at the majestic Peloponnese countryside or at a postcard perfect island such as Mykonos or Cyprus, is brought to life within each event with a unique flair and unpretentious elegance.
The success of any event greatly relies on the gastronomic experience and throughout the years we have mastered the art of presenting an array of menu selections, always under the guidance of notable Chefs and sommelier experts carefully selected for a perfect gourmet experience.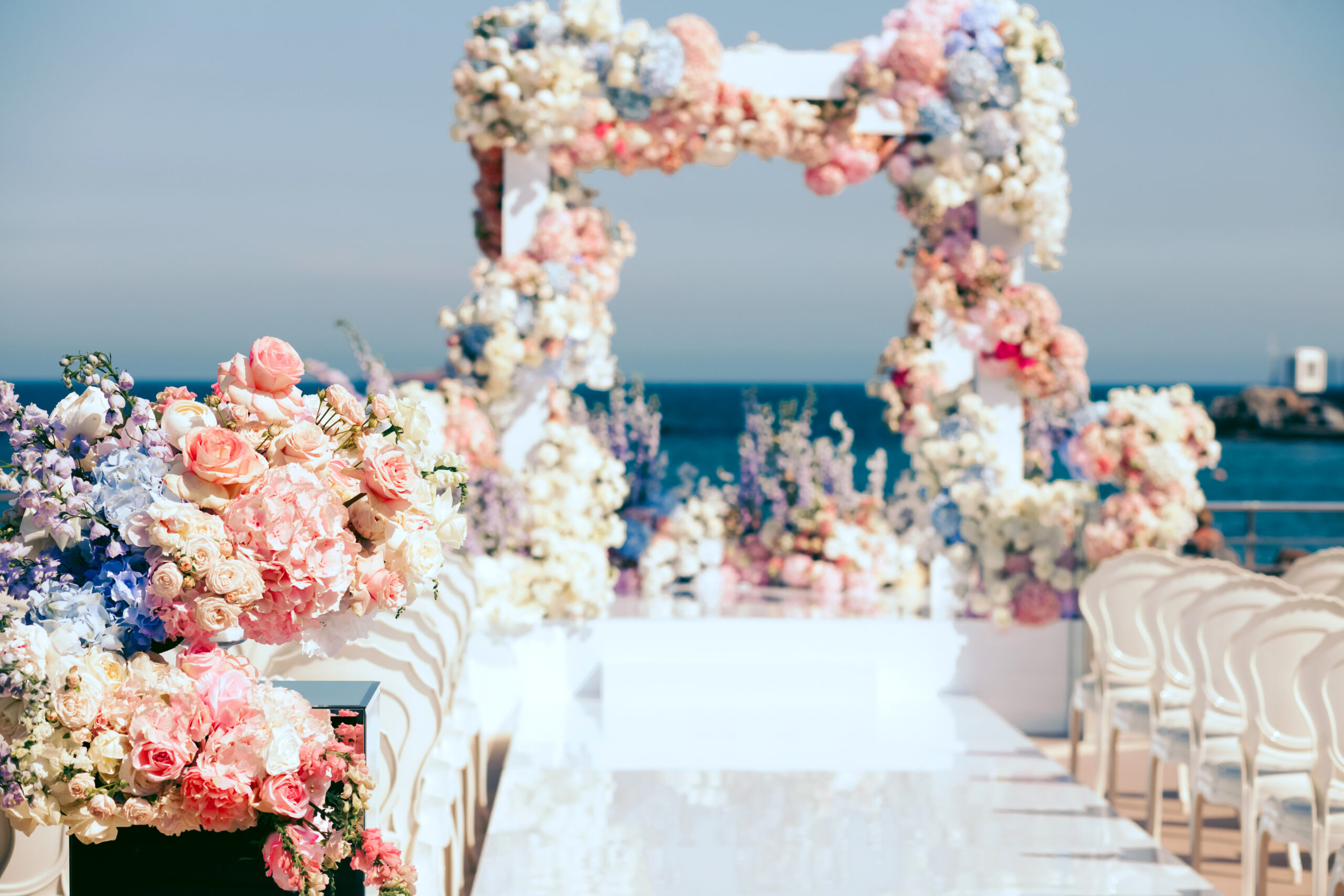 Our dream team skilfully discovers the new and unconventional, ready to tackle any project.  From famous locations to unknown idyllic islands in the Aegean or the Mediterranean, we are skilled to match your event needs with the most suitable backdrops.